Poiana Brasov - ski resort of Romania
English
Poiana Brașov
is a ski resort located in the Carpathian Mountains of Romania. It is one of the most popular ski destinations in the country and is known for its well-groomed slopes, modern facilities, and stunning mountain views. The resort offers a wide range of runs for skiers and snowboarders of all skill levels, as well as off-piste opportunities for experienced riders. In addition to skiing and snowboarding, Poiana Brașov also offers other winter activities such as snowshoeing, ice skating, and sleigh rides. The resort has a variety of
accommodations
available, including hotels, guesthouses, and apartments, making it a great destination for a winter vacation.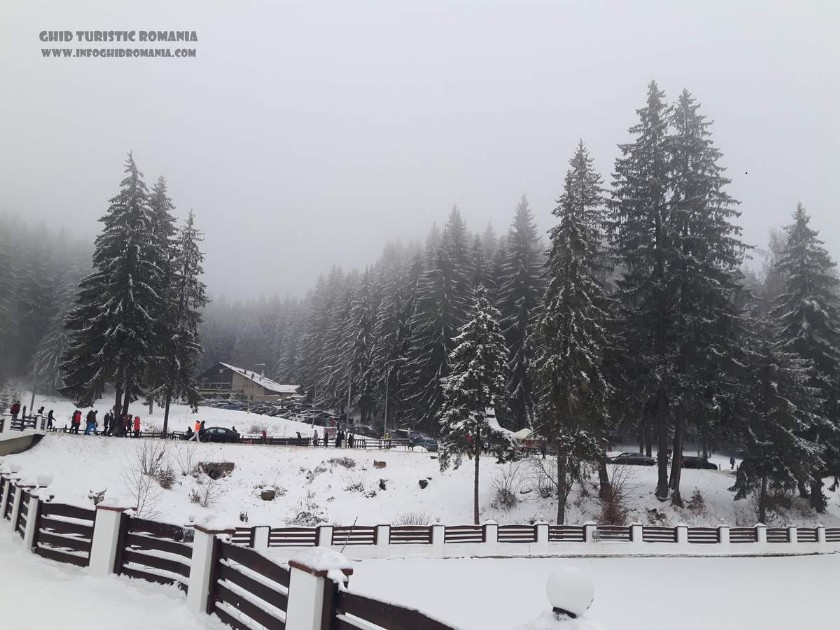 Poiana Brasov
is the most famous resort for winter sports in Romania and also an important international tourist centre. It has 12 ski slopes, with differing degrees of difficulty (an Olympic slope, slope for three trip and giant slalom, slalom for a particular slope, two trambuline.) Sports (tennis, mini-golf, handball, basketball ), a lake, a cable railway, a skilift, covered pools, saunas, medical gyms, discos, bars and restaurants. Accommodation is provided in good part in hotels or luxury category a, villas and chalets .
Poiana Brasov, a resort rest and treatment season, in central south-eastern Romania (Brasov), in a glade surrounded by coniferous forests at the foot Massif Postavaru (Southern Carpathians), elevation 1,030 m, at 12 km south-west of Brasov that a road connecting a modern. Tonic mountain climate, with an annual average temperature of 5 ° C (average temperature in July is 14.5 ° C, the average temperature in January is -5 ° C) and rainfall exceeding 900 mm annually. The snow blanket lasts about 120 days a year.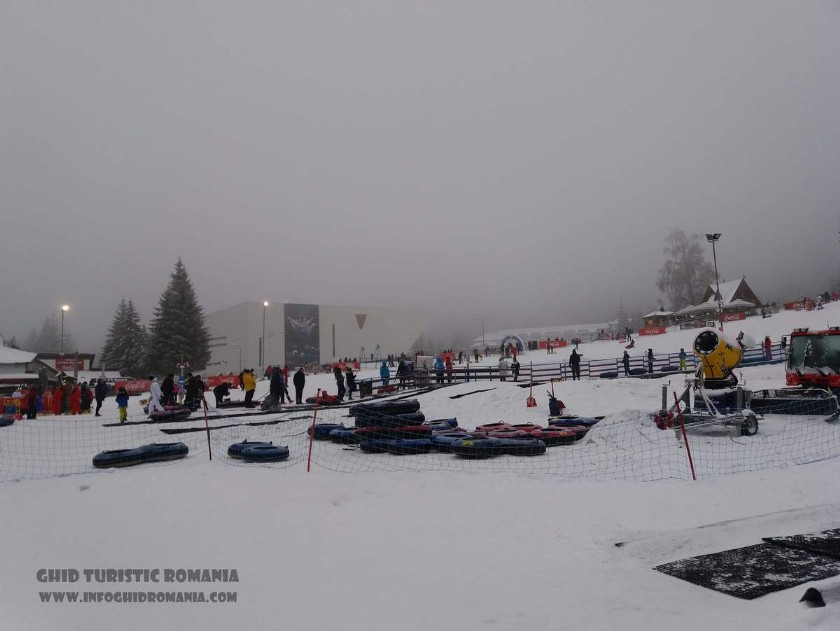 When leaving the resort Poiana Brasov can be reached at the chalets on Postavarul (1,602 m) and Cristianul Mare (1,704 m), and the fortress of peasant Risnovului (centuries XIV-XVII), located at 14 km distance, can be organised trips to historic monuments and art in the city of Brasov (towers and bastions of the old fortifications of the city (XV century), St. Bartholomew's Church, built in Gothic style mane (XIII century), the Black Church, built in Gothic style, between 1385-1476, shelters now a vast collection of oriental carpete; House Sfatului XIV-XVIII centuries, now a museum; many other houses and churches dating from the centuries XIV-XVIII.).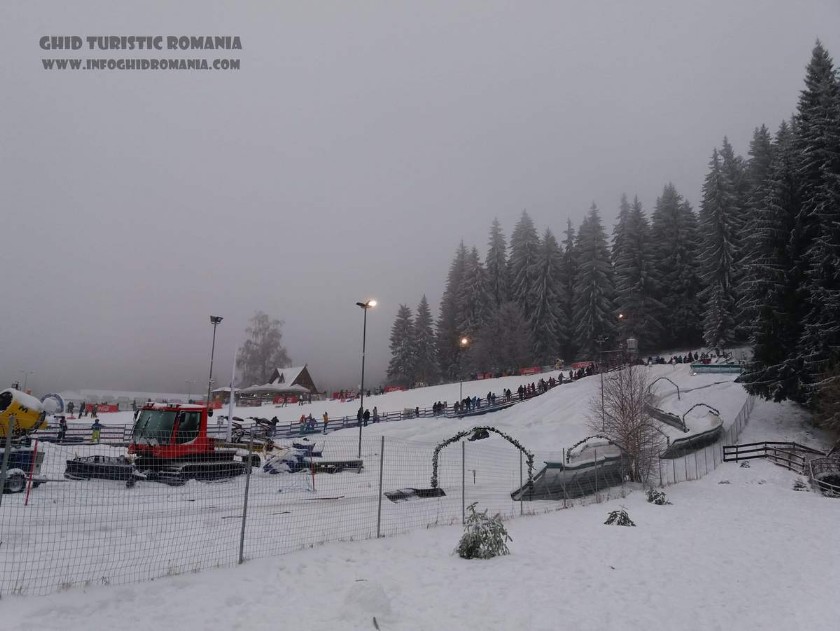 At the massif Postavaru elevation of 1,030 meters find Poiana Brasov one of the most important resorts of Ski Romania and also a resort for rest and treatment season. It can be reached easily in Poiana Brasov is very close to Brasov, 13 km, and only 12 km of Rasnov.
The Poiana Brasov has 12 ski slopes with differing degrees of dificulaltate: Bradul (has an easy level of difficulty and is the only one that can to ski and night), Kanzel (hard difficulty), Ruia (hard difficulty), Subteleferic (hard difficulty) , Lupului (hard difficulty). Besides the extraordinary slopes Poiana Brasov May has sports, a lake, a teleferic, gymnastycs halls and many others.